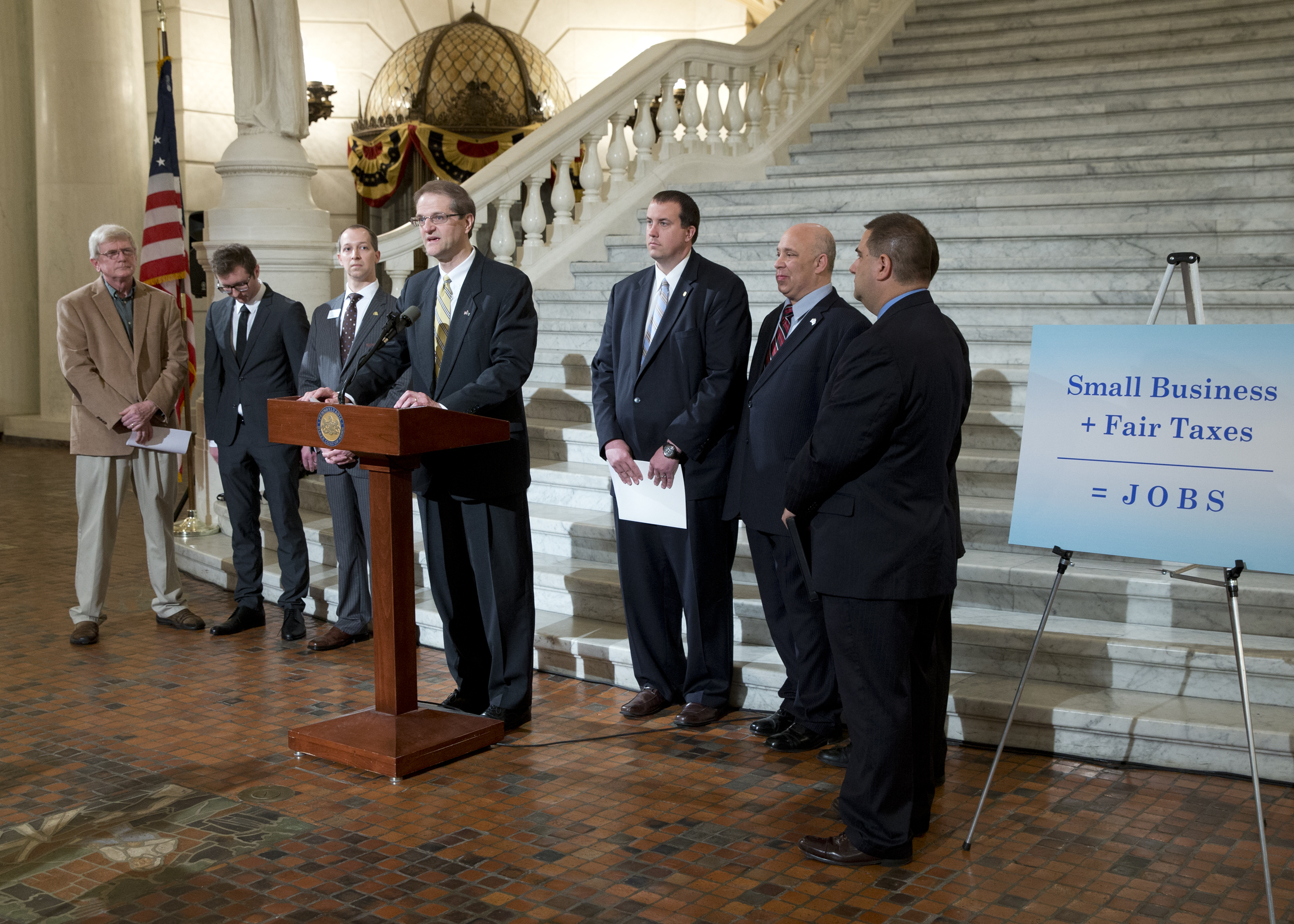 Speaking at an April 15 press conference in the state Capitol, Senator Scott Hutchinson announced plans to introduce legislation intended to help Pennsylvania's small businesses expand and grow.
Senator Hutchinson's bill will increase the cap on the annual deduction for capital expenditures to $100,000 for state tax purposes. Pennsylvania currently caps that deduction at $25,000 per year.
"This is not a major jump, especially when you take into account the potential costs facing the small business as it looks to modernize or grow," Senator Hutchinson said. "However, it may be small measure of financial relief that will encourage a small business owner to move forward, to make that important investment that ultimately means the difference between prosperity and shuttering the shop."
Senator Hutchinson's measure is part of a three-bill legislative package that will be introduced in the Senate and the House of Representatives.
"When the Commonwealth invests in these businesses, it is an investment that strengthens the economic fiber of our communities and, directly or indirectly, sustains the quality of life for us all," Senator Hutchinson said. "I look forward to working with my colleagues in the Senate and the House to move my bill and the other bills in this tax reform package through the legislative process and onto the Governor's desk."
Contact:
Justin Leventry
(717) 787-9684