Scott E. Hutchinson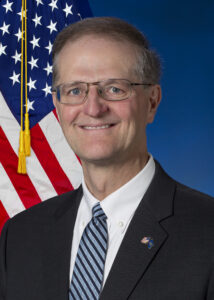 Scott E. Hutchinson was re-elected in November 2020 to his third term representing the 21st Senatorial District in the Pennsylvania State Senate.
Senator Hutchinson serves as Chairman of the Finance Committee and Vice Chairman of the Senate Environmental Resources and Energy Committee, and as a member of the Senate Game and Fisheries, Health and Human Services and Local Government committees.
He also serves as the Chairman of the Local Government Commission. Furthermore, the Senator was appointed as a member of the Pennsylvania Grade Crude Development Advisory Council and the Pennsylvania Hardwoods Development Council.
Senator Hutchinson is committed to improving Pennsylvania's business climate by supporting efforts to lift the onerous burdens placed on employers, particularly small companies, by creating an environment that encourages economic development and job creation.
Senator Hutchinson was the prime sponsor of Act 52 of 2016 which established the Pennsylvania Grade Crude Development Advisory Council. The council is charged with promoting the long-term viability of the conventional oil and gas industry, which has been an integral part of the regional economy in Northwest Pennsylvania for over a century and a half.
In 2014 Senator Hutchinson sponsored Act 78 which created the Medical Officer or Health Officer Incentive Program within the Department of Military and Veterans Affairs to provide educational stipends to retain eligible medical officers or health officers.
A strong opponent of proposals to toll Interstate 80, Senator Hutchinson supports efforts to develop commonsense plans to improve the state's transportation network and infrastructure to enhance the health, welfare, safety and quality of life for all Pennsylvania residents.
Senator Hutchinson previously represented the 64th Legislative District in the state House of Representatives from 1992 to 2012. Prior to election to the House, he served as the Chief Deputy County Treasurer for Venango County from 1984 to 1992.
A member of the Oil City Area School Board from 1985 to 1992, Senator Hutchinson served as its vice president and chairman of its budget and finance committee. He was appointed by Gov. Dick Thornburgh in 1986 to the Venango County Board of Assistance, serving until 1992.
Born in Oil City in 1961, Hutchinson graduated from Oil City Area High School and earned a Bachelor of Science degree in Economics from the Wharton School of Finance at the University of Pennsylvania in 1983. He has taken additional courses at the University of Pittsburgh at Titusville and Thiel College in Greenville.
While serving in the House, Senator Hutchinson led the fight to repeal Act 44, which would have imposed tolls for Interstate 80. He promoted economic development and job growth by sponsoring legislation repealing the two percent Annuity Premiums Tax, and grandfathering the Oil and Gas Act bonding provisions for pre-1984 wells. He was also a prime mover in shaping legislation to increase the safety of workers in emergency response areas and he worked to enact changes in the County Code to allow for "cafeteria" employee benefit plans, and revisions concerning the election of county auditors.
In an effort to support our homeland heroes, Senator Hutchinson sponsored Act 59 of 2005 which increased the death benefits for the families of firefighters, police officers, National Guard members and emergency responders who gave their lives to keep the public safe. This law increased the family death benefits paid by the state to those who die in the line of duty from $62,000 to $100,000, with future increases tied to inflation.
Among his many community activities, Hutchinson is active in St. Joseph Church and was a member of the Oil City Lions Club, Venango Video, Inc. Board of Directors, and the Oil Heritage Region Board. He is a former board member of the Venango County Association for the Blind.
He is married to the former Mary Beth Radkowski. They have three children and live in Oil City.
The 21st Senate District includes all of Clarion, Forest, Venango and Warren Counties; as well as parts of Butler County consisting of the City of Butler and the Townships of Allegheny, Brady, Buffalo, Butler, Center, Cherry, Clay, Clearfield, Clinton, Concord, Connoquenessing, Donegal, Fairview, Franklin, Jefferson, Marion, Mercer, Muddycreek, Oakland, Parker, Penn, Slippery Rock, Summit, Venango, Washington, Winfield and Worth and the Boroughs of Bruin, Cherry Valley, Chicora, Connoquenessing, East Butler, Eau Claire, Fairview, Harrisville, Karns City, Petrolia, Portersville, Prospect, Saxonburg, Slippery Rock, West Liberty and West Sunbury; and parts of Erie County consisting of the City of Corry and the Townships of Concord and Wayne and the Borough of Elgin.