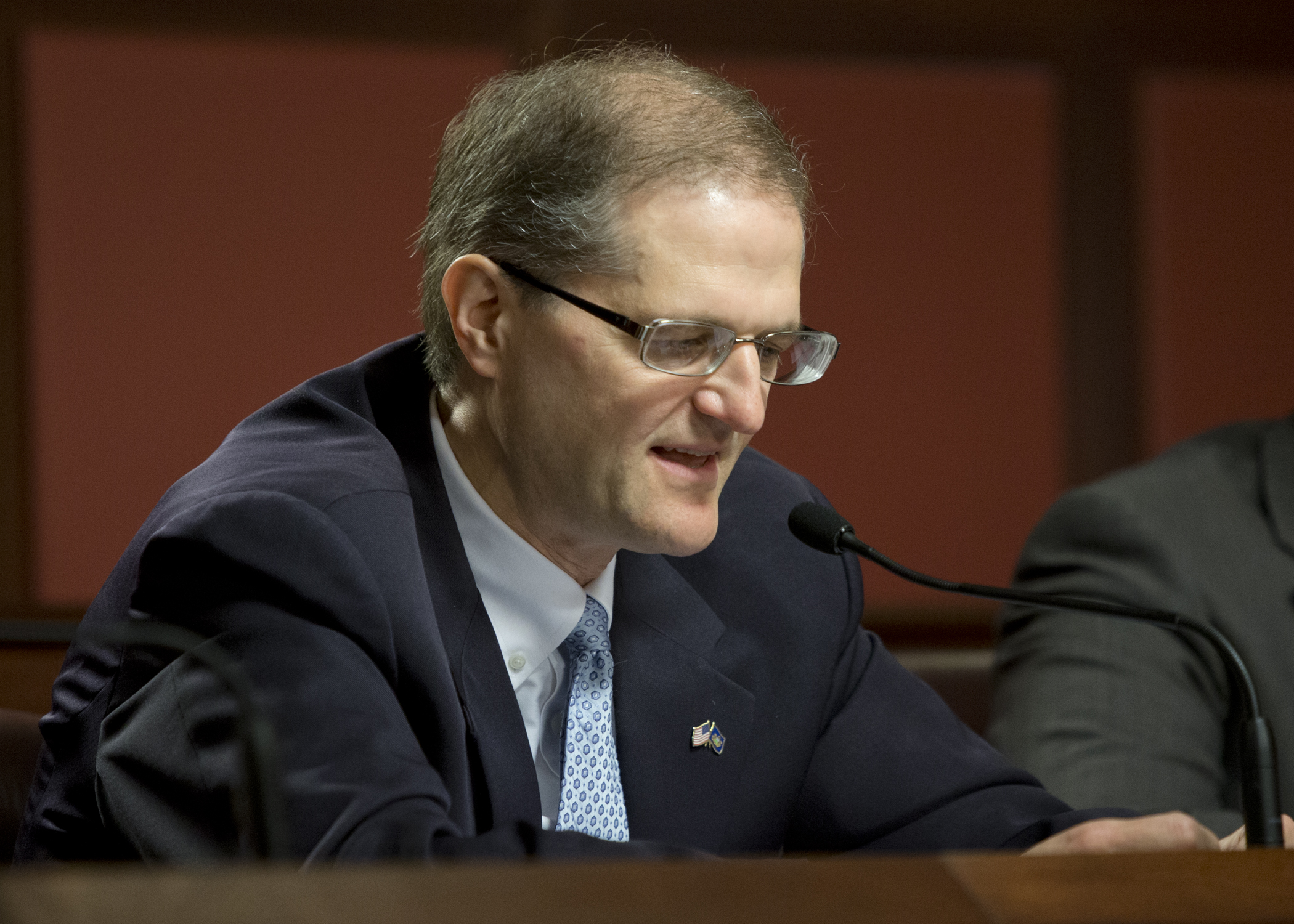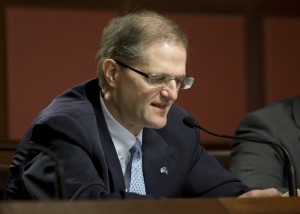 Senator Scott Hutchinson details Senate Bill 1310 during the Senate Environmental Resources and Energy Committee meeting.
The Senate Environmental Resources and Energy Committee today (June 25) approved legislation introduced by Senator Scott Hutchinson that will protect and promote conventional oil production in Pennsylvania.
Senate Bill 1310, legislation to protect the conventional oil production industry from state regulations intended for companies extracting Marcellus Shale gas, now goes to the full Senate for consideration.
"The conventional oil industry is an important part of the regional economy in northwestern Pennsylvania – an economy that is already struggling. It cannot afford to be stymied by excessive and unnecessary regulatory burdens," said Senator Hutchinson.
Senate Bill 1310, would establish the Penn Grade Crude Development Advisory Council, a panel empowered to study existing regulations and assist the Department of Environmental Protection in making changes that better address the differences between conventional and unconventional oil and gas production.
"Technological advances that have allowed for the development of previously inaccessible formations have necessitated updates and revisions to Pennsylvania's laws and regulations governing this new unconventional 'shale gas' industry.  Unfortunately, many regulatory and legislative changes did not recognize the significant differences between conventional and unconventional industries," Senator Hutchinson said.  "The council created under Senate Bill 1310 would work with the DEP to ensure that the differences between the operations are taken into account as these regulations and laws are developed and implemented."
Contact:
Justin Leventry
(717) 787-9684