The Senate Veterans Affairs & Emergency Preparedness Committee today (March 26) recommended that a Clarion County native be promoted to Brigadier General in the Pennsylvania Army National Guard, according to Senator Scott Hutchinson.
Colonel Jeffrey S. Heasley, a native of Clarion and graduate of Clarion University, was unanimously approved by the committee for promotion and his nomination was sent to the full Senate for final confirmation.
"Promotions to the general officer ranks of the military, and especially within our Pennsylvania National Guard, are rare and important occasions," Senator Hutchinson said. "The fact that Colonel Heasley is now on the fast track for this promotion is an extremely special occasion indeed."
"Colonel Heasley is a proven leader and an exceptional officer who possesses unlimited potential to serve and excel in positions of greater authority," wrote State Adjutant General (Major General) Anthony Carrelli in a letter of support. "I strongly recommend Colonel Heasley for a Certificate of Eligibility to Brigadier General."
Colonel Heasley received his commission through the ROTC program at Clarion University. He served in a number of company and field grade positions prior to his current assignment as Chief of Staff, Headquarters Support Company, Headquarters, 28th Infantry Division. He is the recipient of numerous military awards and citations including the Legion of Merit, the Bronze Star, Meritorious Service Medal and Army Commendation Medal.
Contact: Justin Leventry (717) 787-9684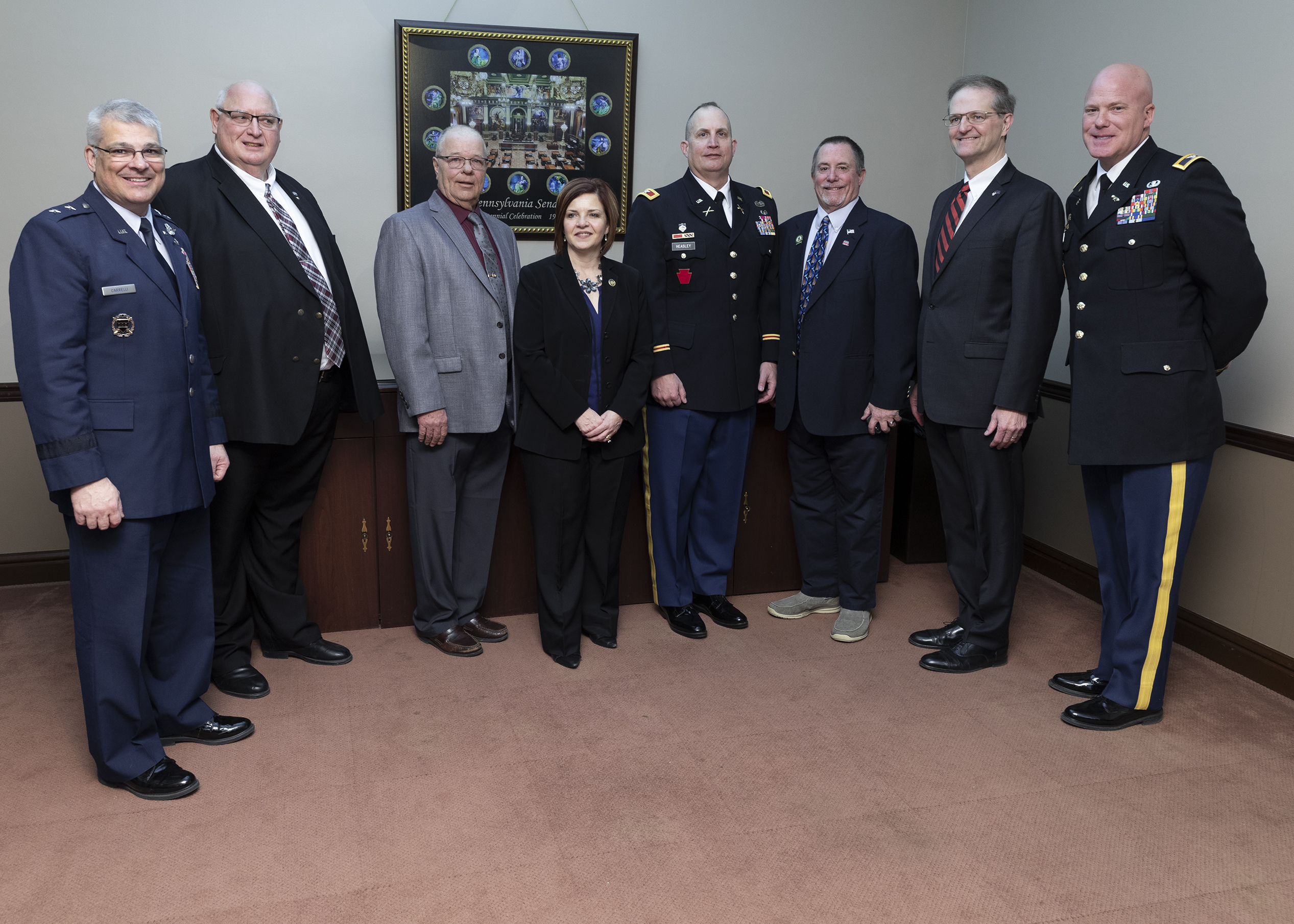 Pictured (left-to-right) State Adjutant General (Major General) Anthony J. Carrelli, Clarion County Commissioners Ed Heasley and Ted Tharan, Representative Donna Oberlander, Colonel Jeffrey Heasley, Rick Rathfon (Colonel Heasley's former North Clarion High School basketball coach), Senator Scott Hutchinson and Colonel Edwards Little, Jr.